Life Management Certificate
Certificate | SC Program: CL.3252
This certificate is designed to provide students with the information, perceptions and skills necessary to move toward responsible independence and effective interpersonal relationships. Resources such as time, money and energy will be stressed along with the study of the physical, mental, emotional and social needs of all ages. This curriculum is essential for preparing individuals to balance personal, family and work responsibilities throughout the life cycle.
This is a locally approved certificate. Upon satisfactory completion of the listed requirements and application for completion of the certificate to Admissions and Records, the student will receive a certificate of completion. This certificate program is not approved through the California Community College Chancellor's Office; therefore, completion of the certificate will not be listed on the student's transcript.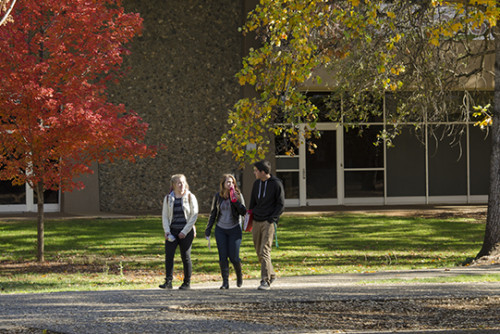 Choose your path
Map your education by viewing the program map for the degree or certificate you're interested in earning below. Meet with a counselor to create your official comprehensive education plan.
A program map shows all the required and recommended courses you need to graduate and a suggested order in which you should take them. The suggested sequence of courses is based on enrollment and includes all major and general education courses required for the degree.
Certificate Requirements
15
Units Total
An introduction to personal finance, providing an in-depth study of time value of money, loan options and savings vehicles, retirement planning, tax strategies, and the implications of inflation. The course will strengthen quantitative reasoning skills including algebraic models and statistical data analysis. This course may be offered in a distance education format.
Apply Now
This course involves a study of development and behavior throughout the human life span. Classic and up-to-date research on the physical, cognitive, and psychosocial domains will be presented. Theories will be integrated with practical application concepts throughout the course, underscoring the importance of life-long learning and adaptation. This course may be offered in a distance education format.
Apply Now
Marriage and Family
HUSV 16
This is an introductory course to marriage and family. Topics studied include dating, courtship, marriage, family life, dual career marriages, divorce, single parenting, domestic violence and other contemporary issues. This course may be offered in a distance education format.
Apply Now
This course provides students with skills for understanding and using both internal and external resources to function effectively in our present and future society. The effects of cultural forces and future trends will be covered in reference to individual and family values, standards, and goals. Students will be required to analyze and integrate established principles with self-understanding in both decision-making and creating lifetime goals for themselves. Strategies in time management, energy management, stress management and conflict management will also be covered. This course may be offered in a distance education format.
Apply Now
This course includes a study of the science of food, the nutrients and other substances therein, and their actions, interactions, and balance in relation to health and disease. The class emphasizes the positive contributions of nutrition to life and health. This course may be offered in a distance education format.
Apply Now
Please see a counselor to discuss options for meeting general education requirements for transfer to California State Universities (CSU) and/or University of California (UC) campuses, as well as any specific additional courses that may be required by your chosen institution of transfer.
*Alternative Courses: Please see a Shasta College counselor for alternative course options. You can also view the following to find other courses to meet degree/certificate requirements:
Need a print out? Feel free to download and/or print out a copy of the sample program map(s).
Life Management Certificate - Full-Time Pathway (PDF)
*These printouts are currently not yet available, but they will be linked as soon as they're ready!
People, Culture, & Society Interest Area Counselors

Location
Redding Main Campus | Room 134
Degree
M.S.W,, University of Washington
For Appointments
(530) 242-7724
Academic/Instructional Division Office
Degree Requirements and Courses
Learn more about certificate and degree requirements, course content, recommended sequence, and schedule.
Start Your Future at Shasta College
We are dedicated to helping you reach your educational and career goals. To begin your journey, apply for admissions today!