English AA-T Degree
Associate in Arts for Transfer | SC Program: AA-T.1007
Being a highly effective communicator in the English language is important in every aspect of our lives because it allows people to communicate in a manner that enables the sharing of ideas. Being able to communicate effectively through reading, writing and speaking will enhance the ability to become successful in any career.
The Associate in Arts in English for Transfer degree introduces students to English or English Education study and preparation, including critical analysis and the appreciative understanding of literary works in diverse socio-historical, intellectual, and cultural contexts, such as Romanticism or the Harlem Renaissance. The Associate in Arts in English for Transfer degree is designed to provide students with a common core of lower division courses required to transfer and pursue a baccalaureate (4-year) degree in English in the CSU system.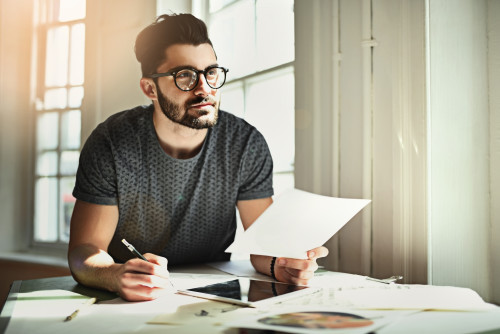 Choose your path
Map your education by viewing the program map for the degree or certificate you're interested in earning below. Meet with a counselor to create your official comprehensive education plan.
A program map shows all the required and recommended courses you need to graduate and a suggested order in which you should take them. The suggested sequence of courses is based on enrollment and includes all major and general education courses required for the degree.
Please see a counselor to discuss options for meeting general education requirements for transfer to California State Universities (CSU) and/or University of California (UC) campuses, as well as any specific additional courses that may be required by your chosen institution of transfer.
*Alternative Courses: Please see a Shasta College counselor for alternative course options. You can also view the following to find other courses to meet degree/certificate requirements:
Need a print out? Feel free to download and/or print out a copy of the sample program map(s).
English AA-T - Full-Time Pathway (PDF)
*These printouts are currently not yet available, but they will be linked as soon as they're ready!
Language & Literature Interest Area Counselors

Location
Redding Main Campus | Room 134
Degree
M.S.W,, University of Washington
For Appointments
(530) 242-7724
Degree Requirements and Courses
Learn more about certificate and degree requirements, course content, recommended sequence, and schedule.
Academic/Instructional Division Office
Office Hours
Monday - Friday | 8:00 am - 5:00 pm
Start Your Future at Shasta College
We are dedicated to helping you reach your educational and career goals. To begin your journey, apply for admissions today!