Human Services AS Degree
Associate in Science | SC Program: AS.1225
This program is designed to provide students with foundational skills and concepts about human interaction within the social, cultural, and economic system of individuals and families within our society. Individual and family issues that arise from changing societal patterns have created a vast need for a variety of support services. Students with an A.S. Degree in Human Services will have the opportunity to enter the Human Services field in a number of paraprofessional positions, and with additional coursework would be prepared to transfer to a four-year college/university with lower division preparation for a Bachelor's of Social Work.
This degree is approved through the California Community College Chancellor's Office. Upon satisfactory completion of all degree requirements and filing an application for graduation with Admissions and Records, the student's transcript will reflect completion of this degree.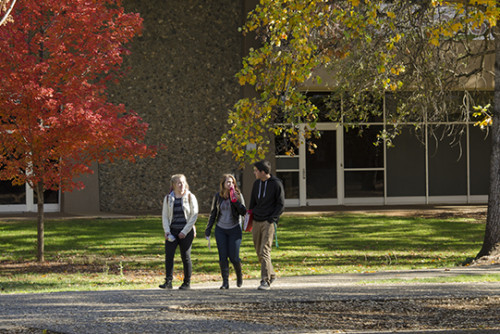 Choose your path
Map your education by viewing the program map for the degree or certificate you're interested in earning below. Meet with a counselor to create your official comprehensive education plan.
A program map shows all the required and recommended courses you need to graduate and a suggested order in which you should take them. The suggested sequence of courses is based on enrollment and includes all major and general education courses required for the degree.
Please see a counselor to discuss options for meeting general education requirements for transfer to California State Universities (CSU) and/or University of California (UC) campuses, as well as any specific additional courses that may be required by your chosen institution of transfer.
*Alternative Courses: Please see a Shasta College counselor for alternative course options. You can also view the following to find other courses to meet degree/certificate requirements:
Need a print out? Feel free to download and/or print out a copy of the sample program map(s).
Human Services AS Degree - Full-Time Pathway (PDF)
*These printouts are currently not yet available, but they will be linked as soon as they're ready!
People, Culture, & Society Interest Area Counselors

Location
Redding Main Campus | Room 134
Degree
M.S.W,, University of Washington
For Appointments
(530) 242-7724
Academic/Instructional Division Office
Degree Requirements and Courses
Learn more about certificate and degree requirements, course content, recommended sequence, and schedule.
Start Your Future at Shasta College
We are dedicated to helping you reach your educational and career goals. To begin your journey, apply for admissions today!