Level 2 Case Management Certificate
Certificate | SC Program: CL.3417
Program Description
The Level 2 Case Management Certificate is the next step after Level 1 Case Management Certificate. This certificate prepares students to work in the community as a Human Services professional. The certificate provides students with skills and knowledge about professional standards and practices. Emphasis will be placed on documentation and record-keeping skills. In addition, students will gain knowledge of human development throughout the life course, psychology, and culture. Emphasis will be placed on examining the individuals from a holistic viewpoint, taking into consideration many factors that contribute to behaviors and outcomes when working with community members.
This certificate is approved through the California Community College Chancellor's Office. Upon satisfactory completion of the listed requirements and filing an application for graduation with Admissions and Records, the student's transcript will reflect completion of this certificate.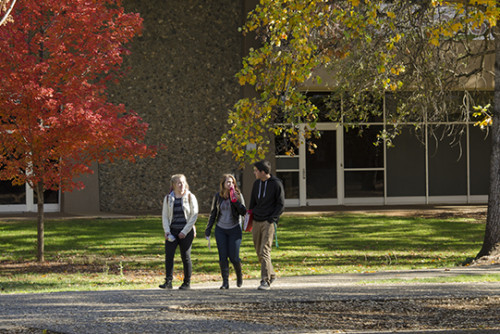 Choose your path
Map your education by viewing the program map for the degree or certificate you're interested in earning below. Meet with a counselor to create your official comprehensive education plan.
A program map shows all the required and recommended courses you need to graduate and a suggested order in which you should take them. The suggested sequence of courses is based on enrollment and includes all major and general education courses required for the degree.
Fall Semester, First Year
13
Units Total
College Composition
ENGL 1A
Advisory: ENGL 196 with a grade of C or higher

Note: For students who would benefit from further instruction and individual support while taking their first college-transfer level English course, ENGL 1AX is a recommended alternative to ENGL 1A.

This course develops the reading, critical thinking, and writing skills necessary for academic success, emphasizing expository and argumentative writing as well as research and documentation skills. As a transferable course, it presupposes that students already have a substantial grasp of grammar, syntax, and organization, and that their writing is reasonably free from errors. A research paper is required for successful completion of the course. This course may be offered in a distance education format.
Apply Now
Standards and Practices in Human Services
HUSV 12
Advisory: A grade of C or higher in HUSV 10.

This course explores the theoretical perspectives and professional standards involve din Human Services - with particular emphasis on Social Work Practices. Students will be introduced to the practices of engagement, assessment, intervention, documentation and conflict resolution while consistently integrating these with the systems framework and strengths perspective. Professional and personal ethics will be stressed throughout the course. Multicultural competence and policy development will also be covered.
Apply Now
Introduction to Sociology
SOC 1
Advisory: ENGL 196 with a grade of C or higher, or English Placement Level 6 or higher.

This course provides an introduction to the discipline of sociology. It examines interactions among social institutions, cultures, groups, and individuals. The focus is on how unequal power relations organize the social world and shape individual lives, and how individuals negotiate their lives in different social, cultural, and economic contexts. The course will examine a broad array of topics using a variety of theoretical perspectives and sociological research methods. The primary goal of this course is to recognize how people's experiences are shaped by social forces and reshaped through human action. This course may be offered in a distance education format.
Apply Now
Introduction to Social Work and Human Services
HUSV 70
Advisory: ENGL 280 with a grade of C or higher, English Placement Level 5 or higher, or ESL 138 with a grade of C or higher

The purpose of this course is to provide students with an introduction to social services and the social work profession, including social work fields of practice, social service agencies, and levels of social work practice using a sociological framework. The course will focus on the critical examination of social welfare issues, including a historical perspective, contemporary issues, structures of the current system, and alternative concepts. Discussions will examine direct services (micro level practice) and administration/planning (macro level practice). An overview of social service work will include discussion of the following areas: health care, children and family services, substance abuse, schools, mental health, the elderly, developmental disabilities, criminal justice, and the workplace. This course may be offered in a distance education format.
Apply Now
Spring Semester, First Year
12
Units Total
Please see a counselor to discuss options for meeting general education requirements for transfer to California State Universities (CSU) and/or University of California (UC) campuses, as well as any specific additional courses that may be required by your chosen institution of transfer.
*Alternative Courses: Please see a Shasta College counselor for alternative course options. You can also view the following to find other courses to meet degree/certificate requirements:
Need a print out? Feel free to download and/or print out a copy of the sample program map(s).
Level 2 Case Management Certificate - Full-Time Pathway (PDF)
*These printouts are currently not yet available, but they will be linked as soon as they're ready!
People, Culture, & Society Interest Area Counselors

Location
Redding Main Campus | Room 134
Degree
M.S.W,, University of Washington
For Appointments
(530) 242-7724
Academic/Instructional Division Office
Degree Requirements and Courses
Learn more about certificate and degree requirements, course content, recommended sequence, and schedule.
Start Your Future at Shasta College
We are dedicated to helping you reach your educational and career goals. To begin your journey, apply for admissions today!