Music AA-T Degree
Provides students with a common core of lower division courses required to transfer and pursue a bachelor's degree in Music in the CSU system.
Associate in Arts for Transfer | SC Program: AA-T.1008
Music majors acquire valuable skills that are useful in pretty much any field. You can highlight these skills when you're applying for a job or graduate program. The Shasta College Music Department offers a wide variety of music classes, and is dedicated to serving all student clientele, including music majors, pre-music majors, general education students, and community / returning students.
The Associate in Arts in Music for Transfer Degree is designed to prepare the student for transfer to four-year institutions of higher education and specifically intended to satisfy the lower division requirements for the Baccalaureate in Arts in Music at the California State University. This degree is designed to prepare students to demonstrate competence and discipline in the study of music theory, music analysis, music composition, and musicianship skills, and to demonstrate proficiency in ensemble skills and solo performance skills. Completion of this curriculum will demonstrate commitment to the serious study of Music in practice and in theory and provide comprehensive preparation for upper-division work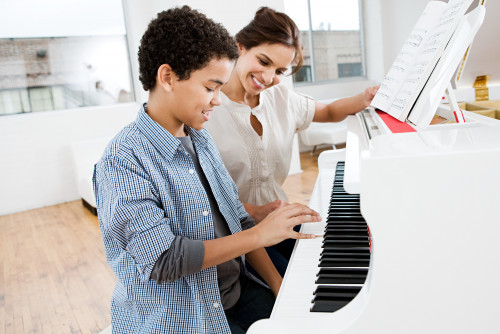 Choose your path
Map your education by viewing the program map for the degree or certificate you're interested in earning below. Meet with a counselor to create your official comprehensive education plan.
A program map shows all the required and recommended courses you need to graduate and a suggested order in which you should take them. The suggested sequence of courses is based on enrollment and includes all major and general education courses required for the degree.
Please see a counselor to discuss options for meeting general education requirements for transfer to California State Universities (CSU) and/or University of California (UC) campuses, as well as any specific additional courses that may be required by your chosen institution of transfer.
*Alternative Courses: Please see a Shasta College counselor for alternative course options. You can also view the following to find other courses to meet degree/certificate requirements:
Need a print out? Feel free to download and/or print out a copy of the sample program map(s).
Music AA-T - Full-Time Pathway (PDF)
*These printouts are currently not yet available, but they will be linked as soon as they're ready!
Visual & Performing Arts Interest Area Counselors

Location
Redding Main Campus | Room 134
Degree
M.S.W,, University of Washington
For Appointments
(530) 242-7724
Academic/Instructional Division Office
Degree Requirements and Courses
Learn more about certificate and degree requirements, course content, recommended sequence, and schedule.
Start Your Future at Shasta College
We are dedicated to helping you reach your educational and career goals. To begin your journey, apply for admissions today!