Dental Hygiene AS Degree
Associate in Science | SC Program: AS.1173
Program Overview
To learn more about the program including accreditation, application process, enrollment criteria, and more, please visit the Dental Hygiene Program website.
Dental Hygiene
The Dental Hygiene Program is designed to prepare students to enter the workforce with the skills required to fulfill the duties of the dental hygienist as outlined by the state and national regulatory and accrediting bodies of the dental hygiene profession. The goal is to graduate dental hygienists who have specific knowledge of the dental hygiene profession and dental hygiene process of care, utilize a sophisticated level of thinking ability, and have the positive character traits (responsibility, professionalism, discipline, critical thinking, and initiative) necessary to succeed within their scope of practice.
All courses in the program will employ an integrated teaching strategy that will include development of critical thinking and clinical skills requiring competence in oral and written English communication, and competence in applied math for problem solving. In addition, all courses will provide a broad understanding of all aspects of the dental hygiene and dental professions. The program will be articulated with various transfer institutions so that those students who choose to transfer for further study may do so.
Students who graduate from the dental hygiene program will be eligible to take the national and state examinations to pursue licensure as a dental hygienist with certification in soft tissue curettage, local anesthesia, nitrous oxide/oxygen sedation, application of pit and fissure sealants, and radiation safety.
This degree is approved through the California Community College Chancellor's Office. Upon satisfactory completion of all degree requirements and filing an application for graduation with Admissions and Records, the student's transcript will reflect completion of this degree.
Program Learning Outcomes
Ninety-five percent of those students who are eligible to sit for the Mock National Board Dental Hygiene Examination will pass their examination on the first attempt.
Upon completion and passing the mock NBDHE examination, ninety percent of those students who sit for the mock State Board Exam will pass their examination on the first attempt.
Requirements for Enrollment into the Program
Space in the program is limited. A new class is enrolled every fall semester. In order to be eligible for enrollment, students must file an enrollment packet with the Admissions office during a designated enrollment period. All qualified applicants are offered enrollment on a space-available basis in the order of their application ranking. Final selection of qualified applicants is competitive.
Students must meet all the following requirements for application
Students must have a high school diploma or its equivalent.
The "Prerequisite Science" courses listed below must be competed with a grade of C or higher in each course and a minimum science 2.5 GPA.
Students must complete the remaining general "PREREQUISITE" courses listed below must be completed with an overall minimum of 2.5 GPA.
Prerequisites must be completed upon application. No in-progress courses will be accepted.
Completion of competence in mathematics: MATH 102 Intermediate Algebra or MATH 110 Essential Math are the advised courses for meeting this requirement.
Spring 2020 applicants must have completed ASGE requirements prior to application to the Shasta College Dental Hygiene program.
Graduation Requirements
Students must graduate from the Dental Hygiene Program to be eligible to take the state licensing examination. Students must complete the following additional requirements for graduation before applying to the dental hygiene program:
Completion of the Humanities requirement.
Completion of the multi-cultural awareness requirement.
Completion of computer literacy.
Completion of competence in mathematics: MATH 102 Intermediate Algebra or MATH 110 Essential Math are the advised courses for meeting this requirement.
Health & Safety Clinical Clearance
Upon acceptance for enrollment, students must meet additional clinical requirements. All students participating in clinical experiences must submit proof of immunity of specific immunizations or serum titers, cleared criminal background check, negative drug screen, current physical examination and negative TB screening, and provide current valid Basic Life Support-Health Care Provider card (CPR) which includes adult, child & infant resuscitation with two person rescue and AED training). Students are financially responsible for meeting these requirements according to established program process. Specific information is available on the Health and Safety Requirements tab on the website or students may call the Division Office (530-339-3600).
Degree Requirements
Students must be enrolled in the Dental Hygiene Program in order to take the courses listed below. Students must show competence in all semester courses (with a grade of C or better) in order to progress through the curriculum. A failing grade in any theory or clinical course within a semester will require withdrawal or result in failure from the program.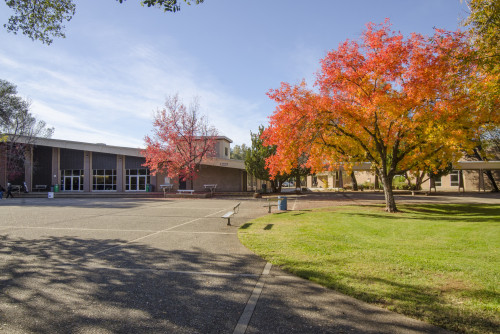 Choose your path
Map your education by viewing the program map for the degree or certificate you're interested in earning below. Meet with a counselor to create your official comprehensive education plan.
A program map shows all the required and recommended courses you need to graduate and a suggested order in which you should take them. The suggested sequence of courses is based on enrollment and includes all major and general education courses required for the degree.
Please see a counselor to discuss options for meeting general education requirements for transfer to California State Universities (CSU) and/or University of California (UC) campuses, as well as any specific additional courses that may be required by your chosen institution of transfer.
*Alternative Courses: Please see a Shasta College counselor for alternative course options. You can also view the following to find other courses to meet degree/certificate requirements:
Need a print out? Feel free to download and/or print out a copy of the sample program map(s).
Dental Hygiene AS Degree - Full-Time Pathway (PDF)
*These printouts are currently not yet available, but they will be linked as soon as they're ready!
Health & Wellness Interest Area Counselors
Location
Redding Main Campus | Room 135
Downtown Redding Campus | Health Science Campus (M,W,F)
Degree
M.S., National University
For Appointments
(530) 242-7724
Health Science
(530) 339-3631
Degree Requirements and Courses
Learn more about certificate and degree requirements, course content, recommended sequence, and schedule.
Academic/Instructional Division Office
Location
Downtown Redding Campus | 1400 Market Street, Suite 8204 | Redding, CA 96001
Mailing
Health Sciences Division | PO Box 496006 | Redding, CA 96049-6006
Alternative Phone
(530) 339-3662
Start Your Future at Shasta College
We are dedicated to helping you reach your educational and career goals. To begin your journey, apply for admissions today!