Accounting Clerk / Bookkeeper Certificate
Certificate | SC Program: CT.3060
Completion of the Certificate Program will prepare the student for entry-level position in accounts receivable, accounts payable, payroll, and general ledger.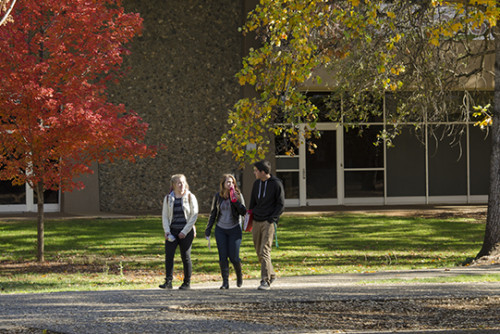 Choose your path
Map your education by viewing the program map for the degree or certificate you're interested in earning below. Meet with a counselor to create your official comprehensive education plan.
A program map shows all the required and recommended courses you need to graduate and a suggested order in which you should take them. The suggested sequence of courses is based on enrollment and includes all major and general education courses required for the degree.
Fall Semester, First Year
15
Units Total
Business English
BUAD 166
This course provides an effective command of written English for transaction of business. Emphasis is given to grammar, spelling, vocabulary, and punctuation, and the format of the business letter, including expository and argumentative writing as well as the necessary information competency skills to select and incorporate reliable data in support of an argument. This is a required course for many majors and certificate programs and an alternative requirement or suggested elective in others. This course may be offered in a distance education format.
Apply Now
Basic Accounting I
ACCT 101
A beginning course based on the double-entry bookkeeping system with an emphasis on a procedural approach. Topics include the accounting cycle, transaction analysis (rules of debits and credits), journalizing, posting, worksheets, preparation of financial statements, adjusting, closing and reversing entries, petty cash, bank reconciliations, special journals, accounts receivable, accounts payable, and basic payroll procedures. This course is not transferable to a four-year college or university. This course may be offered in a distance education format.
Apply Now
Introduction to Business
BUAD 10
Advisory: ENGL 280 with a grade of C or higher, or English Placement Level 5 or higher.

A survey course for both business and non-business majors covering the different disciplines (finance, management, and marketing) of business. The course also covers the complexities of the competitive business world and includes additional disciplines such as international business, forms of business ownership, social responsibility and ethics, and entrepreneurship. Designed to provide students familiarity with basic principles and practices of contemporary business, knowledge of business terminology, and an understanding of how business works within the U.S. economic system. Due to its introductory nature, it is recommended that this course be taken as a first business course. This course may be offered in a distance education format.
Apply Now
Intro to Keyboarding and Word
BSOT 51
Note: Internet and classroom students will require access to a computer with the same version of Microsoft Operating System and Office Suite being used in the course. Computer access is provided on campus at the Math and Business Learning Center and the Tehama campus.

An introductory course in keyboarding and Microsoft Word. Class includes learning to type alphabetic, numeric and symbol keys by touch; developing speed and accuracy; and formatting business documents including letters, memos, reports, tables and labels. Recommended for all students that want to learn typing and Microsoft Word. No prior knowledge of computers is required making this course an excellent place to start for beginning computer users. This course may be offered in a distance education format.
Apply Now
This is a required course in several business occupational majors and suggested elective in others. Students entering the class should have a strong foundation of basic arithmetic skills of adding, subtracting, multiplying, and dividing of whole numbers, fractions, decimals, and percentage values. The class consists of applications of these skills to such business problems as markup; simple, discount, and compound interest; trade and cash discounts; insurance; installment buying; depreciation; break-even analysis to solve for systems of linear equations; and the use of quadratic equations and graphing to solve for maximum profit. This course may be offered in a distance education format.
Apply Now
Spring Semester, First Year
13.5
Units Total
Please see a counselor to discuss options for meeting general education requirements for transfer to California State Universities (CSU) and/or University of California (UC) campuses, as well as any specific additional courses that may be required by your chosen institution of transfer.
*Alternative Courses: Please see a Shasta College counselor for alternative course options. You can also view the following to find other courses to meet degree/certificate requirements:
Need a print out? Feel free to download and/or print out a copy of the sample program map(s).
Business & Hospitality Interest Area Counselors
Location
Redding Main Campus | Room 129
Degree
M.S., University of La Verne
Location
Redding Main Campus | Room 132
Degree
M.S., University California, Los Angeles
Language
Fluent in Spanish
Degree Requirements and Courses
Learn more about certificate and degree requirements, course content, recommended sequence, and schedule.
Academic/Instructional Division Office
Start Your Future at Shasta College
We are dedicated to helping you reach your educational and career goals. To begin your journey, apply for admissions today!